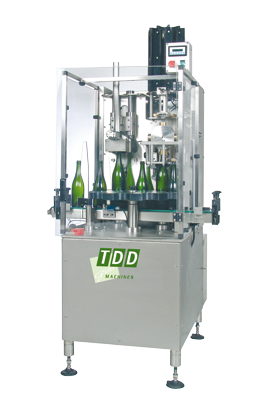 Automatic Corking and Wiring
machine type BMA 1500
This fully automatic machine is composed of stainless steal as much as possible.
The machine is entirely driven by a programmable automaton.
The operation board is equipped with a failure indicator. The changes of bottles 1/2, 1/1, 1/1 sp, 2/1 can be executed very quickly.
Motions are executed by thermo processed cams whose longevity is better.
Output 1 500 Bottles/Hour
Air pressure 6 Bars
Air consumption 2m3 (ouput = 1500 b/h)
Voltage (triphase) 380 V dreiphasig
Installierte Leistung 1,1 KW
Gewicht 800 Kg