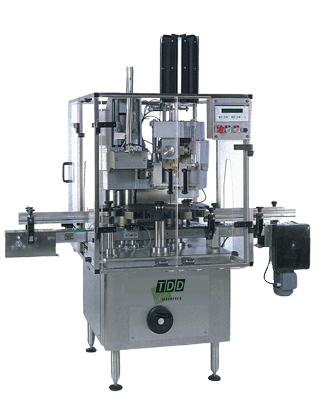 Automatic Corking and Wiring
machine type BM 1800
This fully automatic machine is composed of stainless steal as much as possible.
The main parts which are subject to many strains are made with castings.
The machine is entirely driven by a programmable automaton. The operation board is equiped with a failure indicator.
The changes of bottles 1/2, 1/1, 1/1 sp, 2/1 can be executed very quickly. Motions are executed by thermo processed cams whose longevity is better.
Output 1 800 Bottles/Hour
Air pressure 6 Bars
Air consumption 2m3 (ouput = 1800 b/h)
Voltage (triphase) 380 V triphase
Power 1,2 KW
Weight : 1000 kg